A Friday Harbor View Home
I love the Architecture and Interior Design of this
Friday Harbor
,
San Juan Island
home. And although the early season weather didn't cooperate, it was still a sweet shoot.
An Unusual Island Home Overlooking Fisherman Bay
This was another winter Real Estate Photography shoot for a home on the
Fisherman Bay Peninsula
  and again the weather was playing hard to get. As a result most of my images from this photo shoot ended up on the "cutting room" floor as the owner elected to re-licenses photos from a previous, summer, shoot. You can do a lot in post production but it's no substitute for good light.
An Amazing Waterfront Vacation Rental
While winter / spring Real Estate Photography jobs are tough due to the schedule constraints, it's the perfect time to shoot Rental Property. Off season brings plenty of flexibility which really helped to catch the best light and weather for this beautiful vacation rental with view across San Juan Channel to
San Juan Island
.
Advertising for the Real Estate "Ferry Books"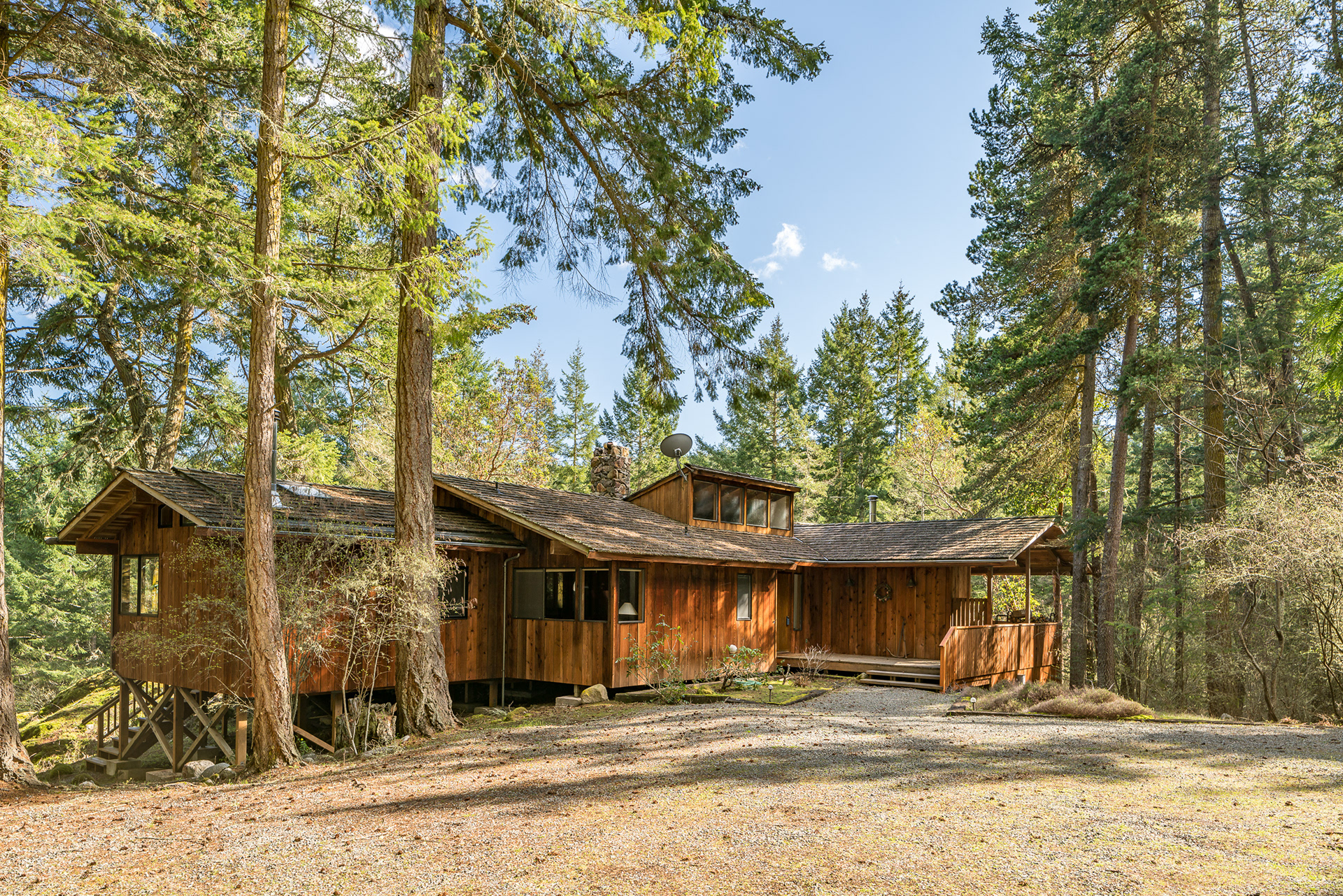 Outer Island Home on Stuart island
A beautiful Architectural Inspired home, with Impeccable Interior Design, and my first trip to
Stuart Island
. I've spent a bunch of time and effort over the years creating an efficient yet fully capably 
Architectural Photography kit
that could easily be transport by small car or, in this case, boat to any of the
San Juan Islands
. And all my efforts served me well as we loaded up the Agents boat for the trip to Stuart Island.
If failure breads wisdom, then I received a heavy dose on this job. This job was scheduled for the same day as the
Stuart Island
Real Estate Photography shoot and I must have totally miscommunicated my scheduling needs to my clients. My typical workflow requires between 2 to 3 hours to shoot the "average" home for a real estate listing and there wasn't anything average about the multiple buildings on this private island near
Orcas Island
. Even with the two extra assistants I brought along for the day, there was no way I could do proper justice to this magnificent multi-million dollar Architect Designed estate. And I didn't get to enjoy this amazing property nearly as much as I should have. Quality takes time, lesson learned.
East Side Lopez Island Home with Amazing Landscaping
It's a bit rare during a Real Estate photography shoot that I know the owners. And this one was a delight. Wonderful weather and beautiful staging and the schedule allowed for extra time during the shoot and a return trip for additional exterior images and aerials.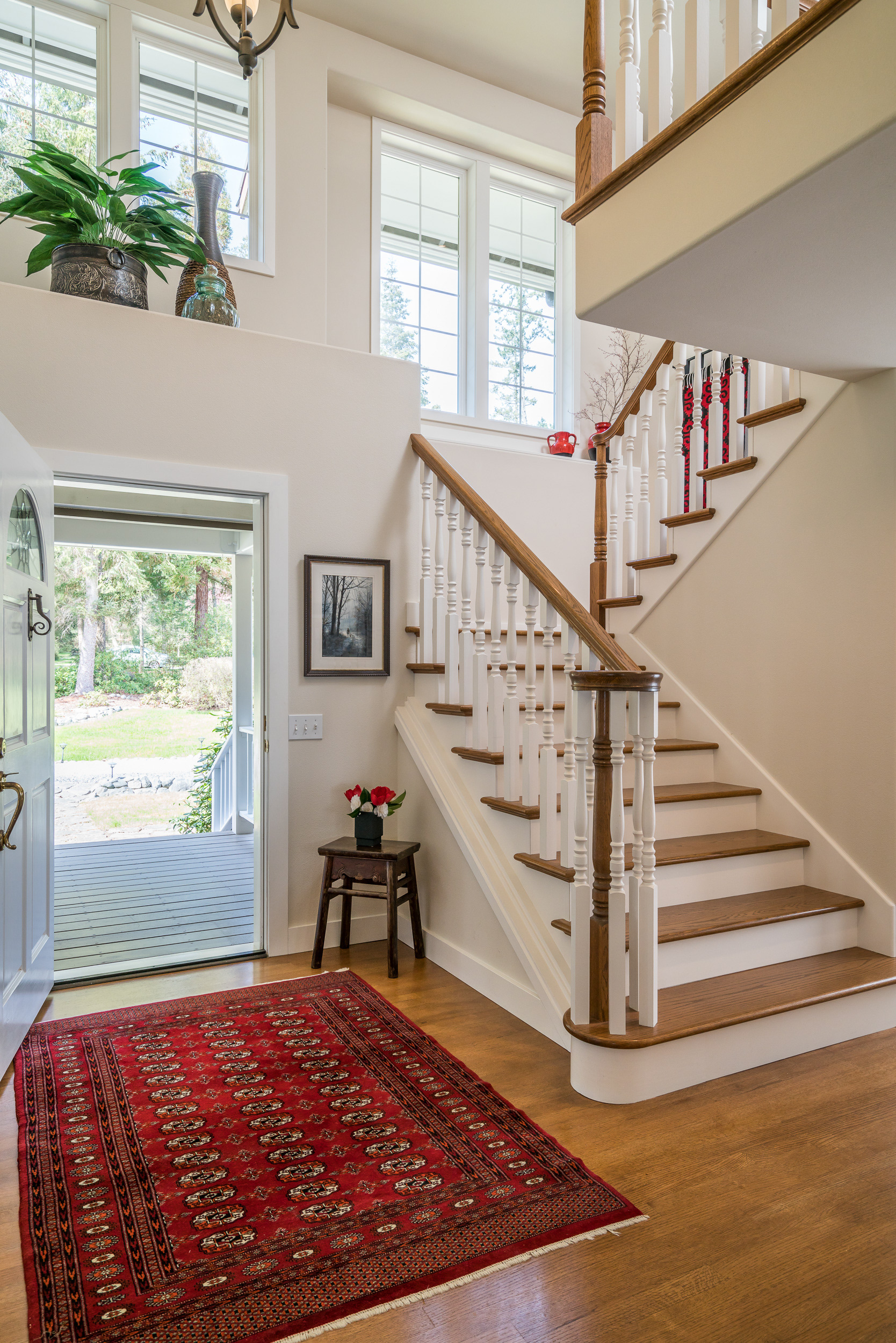 Kitchen Remodel Photography Shoot
An Advertising Photography shoot for one of my Builder clients of a very nice little "cabin" at the mouth of
Fisherman Bay
Channel. Advertising and Architectural Photography Assignments allow me to spend the extra time required to create compelling portfolio images.
Beautiful Lopez Island Estate
A Residential, Architectural Photography assignment of a beautiful estate overlooking
Richardson
. The amazingly pleasing Architecture was only, slightly, eclipsed by the stunning gardens. A true labor of love.
Southend Lopez Island Home
Aerial Photography Assignment on Center Island
Another chance to take my show on the road, err boat. This time I packed up my
Aerial Photography Kit
and packed it over to Center Island. And with absolutely perfect summer weather the view were endless.
A Private Owner Real Estate Photography Assignment
It doesn't happen very often, but on occasion I get a Real Estate Photography assignment from an owner planning to either sell themselves,
FSBO
, or choose an agent at a later date. The advantage is that they can schedule the shoot for the best time of the year and have the photographs ready when then decide to list. I spent 4 or so days over the summer photographing this small, sweet, waterfront home on the south end of
Fisherman Bay
, using each visit as an opportunity to captur

e the best light and time of day.  
A Lopez Village Commercial Assignment
A Commercial Photography Assignment for one of my Real Estate client
s in Lopez Village. F
all is a fabulous time to be a Photographer on Lopez Island and my god, those yellow leaves against that blue sky. 
Taking Advantage of Some Stunning Fall Weather
On occasion I'll take advantage of a break in the fall weather to shoot a Real Estate Photography assignment on "spec". This was a home that was "scheduled" to list in the spring, but my client wanted to have a set of
exterior
images just in case the spring weather was uncooperative. Perched on the tip of  
Flat Point
, this property has stunning views across Upright Channel of Shaw Island and Orcas Island and across San Juan Channel to San Juan Island.
ARCHITECTURE & DESIGN PHOTOGRAPHY CLIENTS:
ADVERTISING PHOTOGRAPHY CLIENTS:
REAL ESTATE PHOTOGRAPHY CLIENTS: