A Late Winter Shoot on the South End
This was a late winter shoot and those are always a challenge in the
San Juan Islands
. But this was a lovely South End Lopez Island Home on
Mud Bay
that belong to some friends of mine, so it was all good.
A Very Eclectic Cabin on Lopez Sound
I have a love for small, quirky homes so this little cabin was right down my alley. We got a great break in the weather and this sweet home was a blast to shoot. Stunning location on Lopez Sound with views to
Decatur Island
and
Center Island
.
Views of Both Swift and Shoal Bay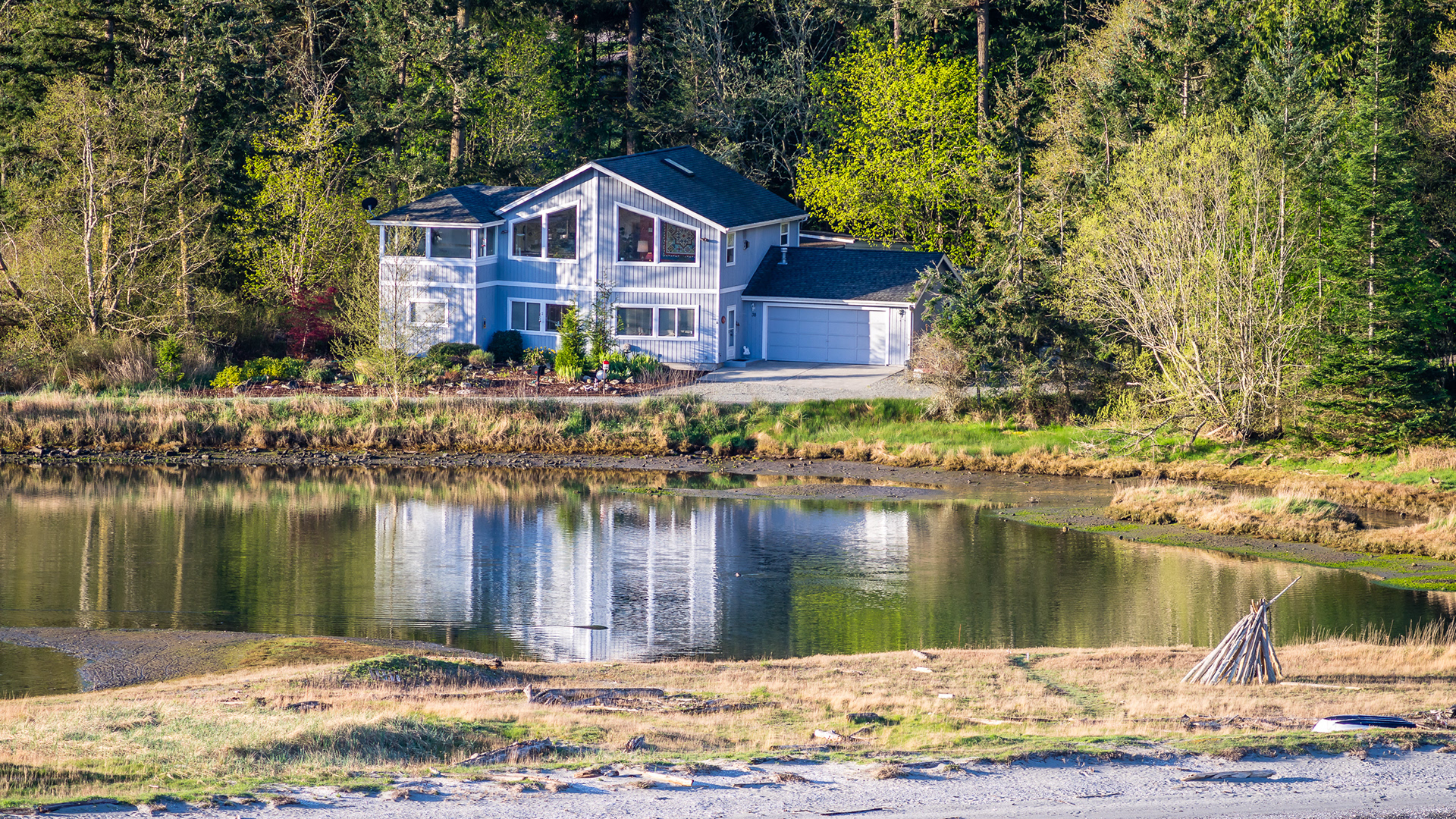 A South End Cabin Tucked in the Woods
I never quite know what I'm in for when I head out for a job and the description of an "all wood cabin in woods" often makes for a tough shoot. But this little home was quite a nice surprise. It was well done and simply furnish with nice nice ambient light. A touch of fill light to bring up the shadows and it just popped.
A Beautiful, Minimalist Home & Guest House with a Stunning Garden
As soon as I pulled up to the house, I knew that Christmas had come early for me. A sweet little cottage with a guest house and a beautiful garden. My only complaint was that I didn't get to spend days shooting and exploring this gem. Situated in a quiet
Lopez Island
"neighborhood" with views to
Mt Baker
, this is a place I could easily call home.
Perched on the Cliffs of Davis Head
Lopez Farm Cottages and Tent Camping
This was a very enjoyable, multi-day, Advertising Photography shoot for the
Lopez Farm Cottages
on the north end of Lopez Island. Each of these little cabins were darling and amazingly photogenic. I shot way more images than the client needed but I just couldn't stop. 
A Small, Simple Home Perched on a Hill Overlooking Richardson
There's no shortage of amazing view homes on Lopez Island, but the view from this little house perch on a hill overlooking
Richardson
and the Olympic Mountains 
is
just stunning. 
A Well Done Manufactured Home on Upright Head
Sunrise
and
twilight
shoots for east side Lopez Island homes during the summer are a very early morning affair. But once up, they are so worth it. Another glorious Lopez Sound View home overlooking
Center Island
and
Decatur Island
.
An Architecturally Designed Home On Hunter Bay
This was another home owned by friends and designed by
Greene Partners
Architects on Lopez Island. A lovely Northwest themed home with plenty of wood and exquisite details.
Thanks to all my fabulous clients who helped make 2015 a wonderful year.